Ukrainian commander complains about 'substandard' Pakistani rockets, Pakistan's refusal to supply arms once again
After a Ukrainian army commander claimed that the Pakistani weapons he received were of 'substandard', the debate has once again erupted over whether Pakistan is arming troops fighting the Russian army in Ukraine or not.
Pakistan's Foreign Office has once again rejected Russia's claims of supplying arms to Ukraine in the Ukraine war.
Speaking to the BBC's defense correspondent Jonathan Bell, Volodymyr, commander of the Ukrainian army's 17th tank battalion, claimed that Ukraine had run out of its own grade ammunition and was now relying on rockets from other countries. And in this regard, the Ukrainian army is receiving supplies from "Czech Republic, Romania and Pakistan."
In the weekly briefing of the Foreign Office of Pakistan, when a question was asked by the BBC about this, the spokesperson of the Foreign Office, he completely rejected the claim and said that Pakistan is neutral in the Ukraine-Russia war and it has given Ukraine No arms or ammunition have been supplied.
ence that Pakistan has never exported any arms or ammunition to Ukraine."
General Naeem Khalid Lodhi said that 'but there may be a possibility that the arms and ammunition exported by Pakistan to other countries may have reached Ukraine from these countries.'
It should be remembered that many European countries have helped Ukraine against Russia in terms of weapons.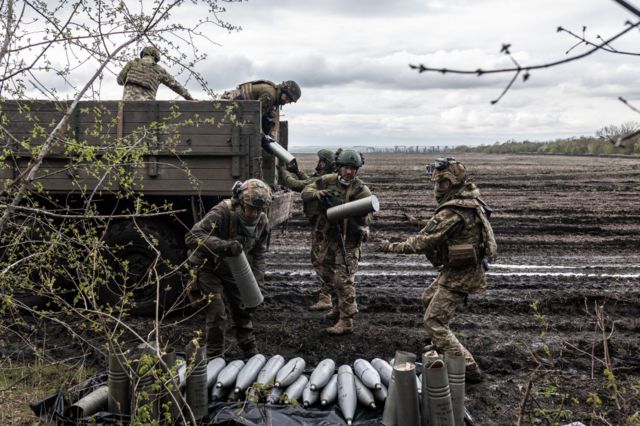 He said that Pakistan has been neutral since the beginning of the Ukraine war and 'we know that such work cannot be done secretly.'
Speaking about the 'substandard' nature of Pakistan-made rockets and ammunition on behalf of the Ukrainian army commander, General Naeem Khalid said that Pakistan is producing world-class ammunition and weapons. These arms and ammunition are also inducted into the Pakistan Army when they are tested according to international standards.
He said that there is no truth in his claim that Pakistan-made ammunition is 'substandard', however, it is possible that the Pakistan-made ammunition that he is getting from some country is obsolete.
He said that these multi-barrel rockets are artillery shells and their shell has a useful life of eight to ten years, but its propellant has a life of two years.
It should be noted that the propellant is the lower part of the shell of the projectile which propels the projectile from the cannon launcher and helps in flight.
General Naeem Khalid said 'I have tested these rockets myself and they hit the target with full skill and diligence.'
History of Pakistan-Ukraine Defense Relations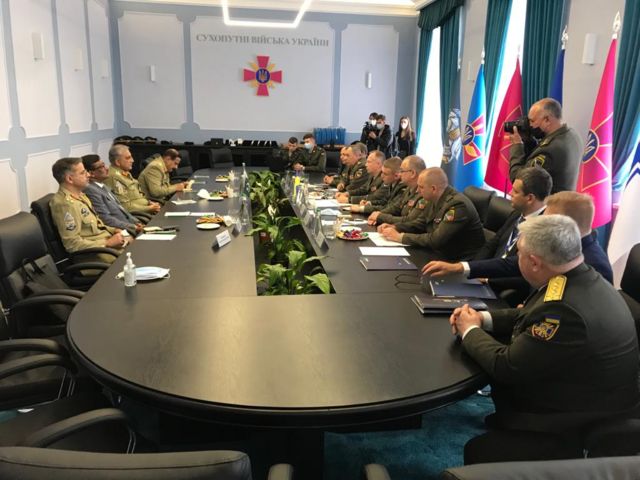 Defense relations between Pakistan and Ukraine have a history of at least three decades.
From 1997 to 1999, Ukraine supplied Pakistan with 320 T-80 UD tanks manufactured at the Malshev Kharkiv plant under a defense contract. As a result of this agreement, Ukraine's relations with India deteriorated for some years.
However, Ukraine has always kept itself neutral in the conflict between Pakistan and India and has been seeking good relations with both countries.
In the year 2010, an agreement was reached between Pakistan and Ukraine to repair the tanks given in the 90s.
In November 2016, Pakistan's Heavy Industries Taxila and Ukraine's Ukraine's Ukraspic Exports signed a $600 million contract to repair Pakistan's tanks.
In the year 2017, the statement issued by the Ukrainian army said that the Malshev plant of Ukraine has started repairing military tanks in Pakistan.
Under this agreement, 320 tanks of Pakistan were to be repaired.
In February 2021, Ukraine announced that it would repair Pakistani T-80 tanks at a cost of $85.6 million. After which it was said in June 2021 that they have started working under this agreement.
Ukraine's military industry has always been important to Pakistan.
In addition to Ukraine supplying tanks to Pakistan in the 1990s, Ukrainian military organizations also sold parts of the Al-Khalid tank manufactured with the help of China to Pakistan.
These tanks use motor transmission units and 6 TD-2 engines developed by the Kharkiv Moroz Design Bureau. In the year 2016-2020, the delivery of such engines to Pakistan was repeatedly reported.
In 2020, Ukrainian company Ukrbornprom won a $30 million bid to repair Pakistan Air Force aircraft.
In May 2021, Pakistan's former Chief of Army Staff, General Qamar Javed Bajwa, during his visit to Ukraine, inspected Opalt tanks and armored vehicles developed by the Design Bureau.