Ukraine war latest: Fire and explosions at Russian FSB building; US military declassifies drone crash footage after Kremlin claims
A fire at a security building in southern Russia has killed one person and injured others, with Ukraine saying it "watches with pleasure". Vladimir Putin has claimed Western leaders are offering their citizens turnips – an apparent dig at Therese Coffey, the UK environment secretary.
Key points
US Air Force releases declassified footage of drone crash  
One killed in fire at Russian FSB building after reports of explosions  
American and Russian officials hold rare talks over crashed drone  
Sean Bell: US drone crash 'almost certainly an incompetent Russian pilot'  
Russian offensives 'decreased significantly' over last week – after suffering 'significant' losses of manpower and equipment 
'Up to 30,000' Russian soldiers killed or wounded in Bakhmut  View post
Live reporting by Emily Mee and Bhvishya Patel with updates from chief correspondent Stuart Ramsay in eastern Ukraine
It's exactly one year since the single deadliest Russian attack of the war
One year ago today, a Russian bomb destroyed the drama theatre in Mariupol where hundreds of civilians were sheltering.
Hundreds of people are thought to have died in the strike, with an AP investigation suggesting around 600 people were killed – making it by far the single deadliest attack of the war. 
Amnesty International concluded the attack was a war crime after an extensive investigation, and said it was almost certainly carried out by a Russian fighter aircraft dropping two 500kg bombs that detonated simultaneously.
Survivors estimated about 1,000 people were inside the theatre at the time of the bombing.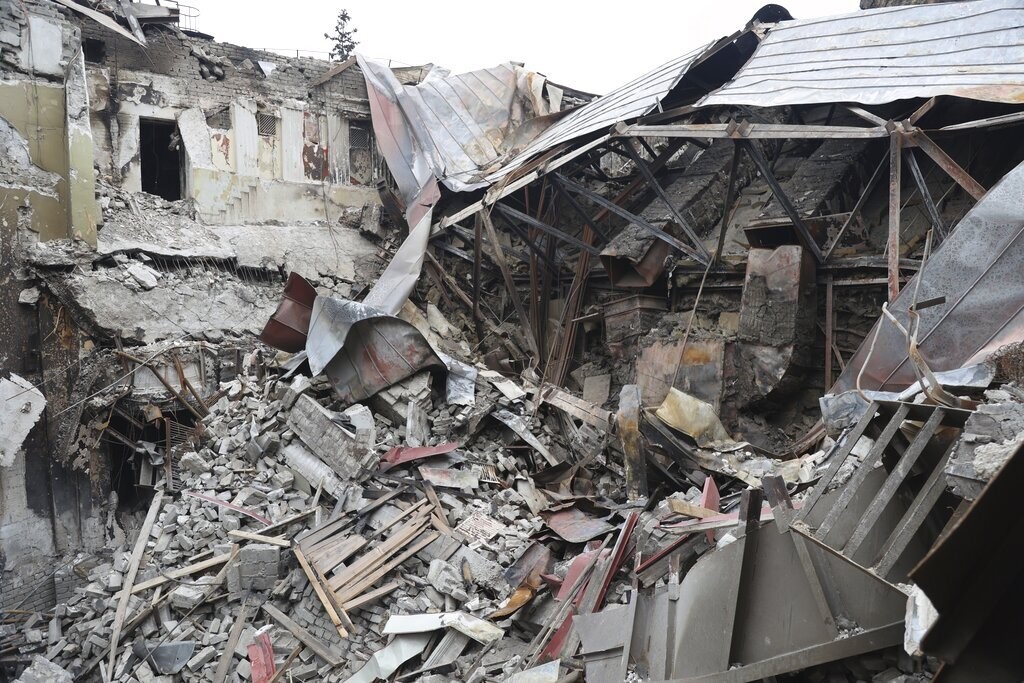 The hallways inside the building were packed, witnesses said, and this was confirmed by a video filmed inside just a couple of days before the attack.
At least 100 were thought to be at a field kitchen outside when the bombs struck. All of them were killed.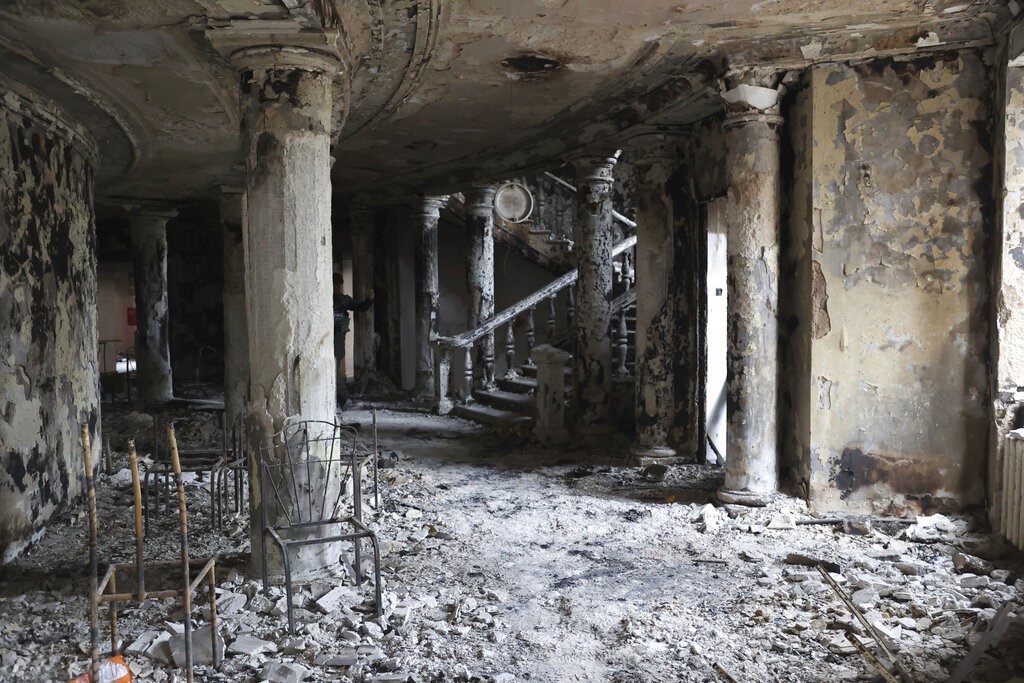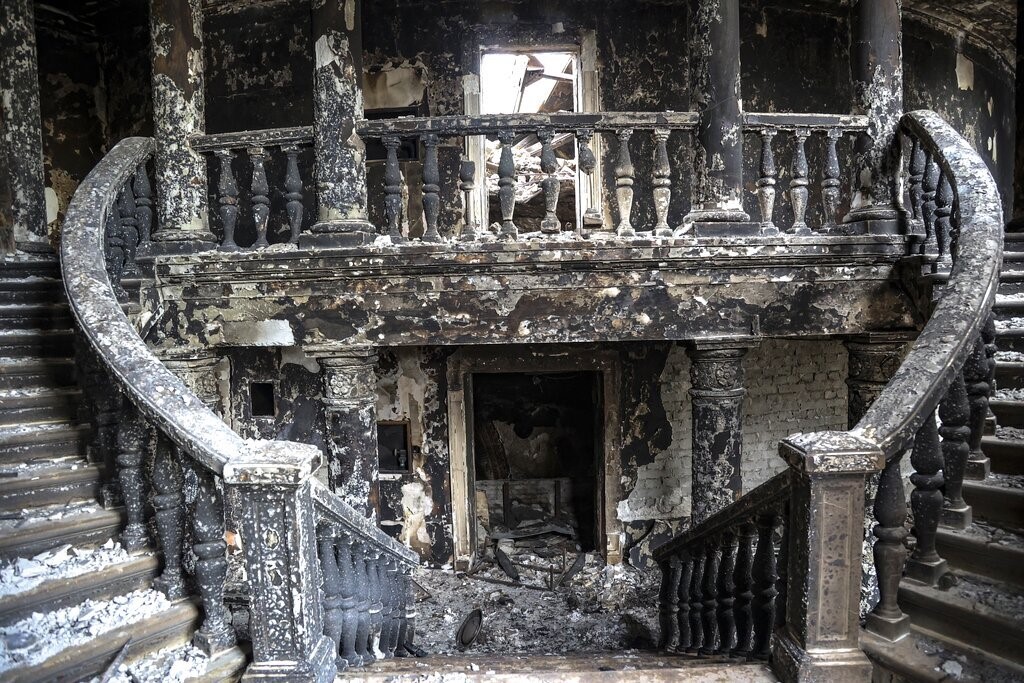 US Air Force releases footage of drone crash
Over the last couple of days, we've been bringing you news on a crash that brought down a US surveillance drone over the Black Sea.
A Russian fighter jet collided with the drone in international airspace, causing it to crash, the US has said.
Moscow has denied this, saying the drone was crashed because it had been attempting "sharp manoeuvres".
Now, in an apparent attempt to disprove Russia's claims, the US Air Force has released this footage purportedly from the crash. 
The video purportedly shows a Russian military jet coming very close to the American drone, dumping fuel near it in an apparent attempt to obscure its camera.
The de-classified video, which is about 40 seconds long, has been edited by the US military for length.
However, the Pentagon said it shows events in a sequential order. 
What do you need to know about the US drone crash?
Now the US Air Force has released footage apparently from the crash, here's a reminder of the key things you need to know…
What happened?
A Russian fighter plane clipped the propeller of a US spy drone, causing it to crash into the Black Sea.
The incident will likely increase tensions between Russia and the West as it is the first direct encounter between the two sides since the invasion began.
The US military said two Russian Su-27 jets initially intercepted the drone over international airspace, dumping fuel on the aircraft in a possible attempt to blind or damage it.
It said the fighters jets then used unsafe manoeuvres to fly in front of the drone for the next 30 to 40 minutes – before one collided with the drone.
Pentagon press secretary Pat Ryder said the drone was likely damaged and that its operators were forced to crash it because it had become uncontrollable.
Russia has denied its aircraft came into contact with the drone, and said it had crashed due to "sharp manoeuvring".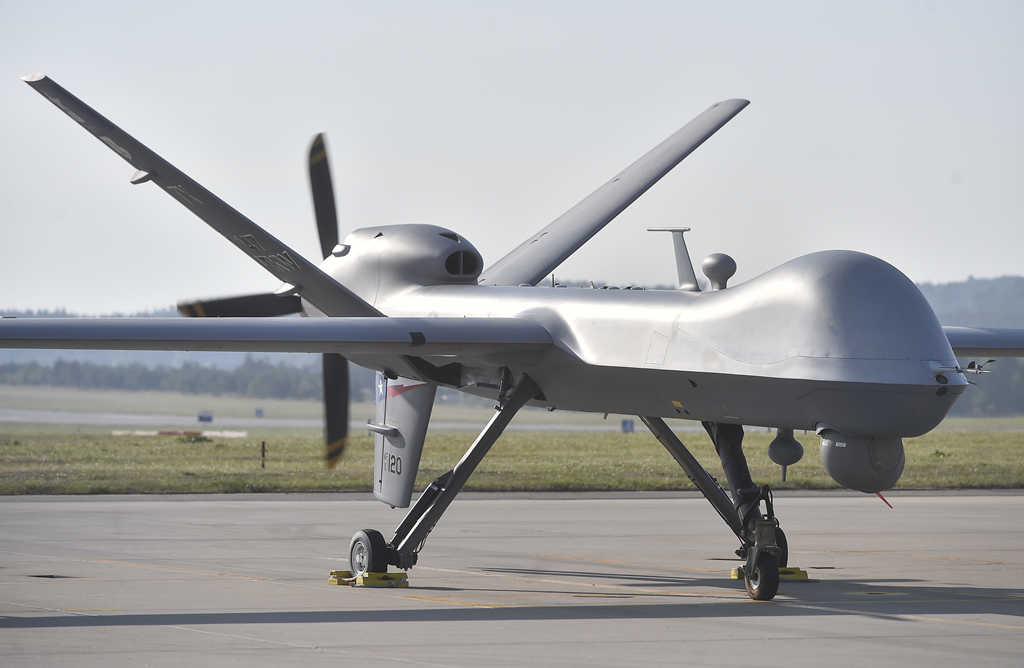 MQ-9 Reaper drone
What have the US and Russia said?
Moscow has said it views the incident as a provocation – although its ambassador to the US said Russia does not want any confrontation with America.
In particularly strong comments yesterday, the Kremlin said relations with the US are now at their "lowest point" and in a "lamentable state".
Meanwhile, Pentagon press secretary Pat Ryder described the actions of Russian pilots as "unsafe" and "unprofessional".
"I think the actions speak for themselves," he said.
Asked whether the drone was flying near Ukraine, he added it was "well clear of any territory in Ukraine".
What happens now?
The US doesn't currently have the ability to recover the MQ-9 Reaper drone, our security and defence editor Deborah Haynes says.
She explains there will be "sensitive elements on board", but "the Americans will have done all they can to make sure that anything that is secret is not accessible: is deleted, destroyed".
Haynes adds the war in Ukraine has increased the air and ship traffic operating around the area – and therefore the risk of unintended escalation.
Moscow has said it will try to retrieve the remains of the drone itself.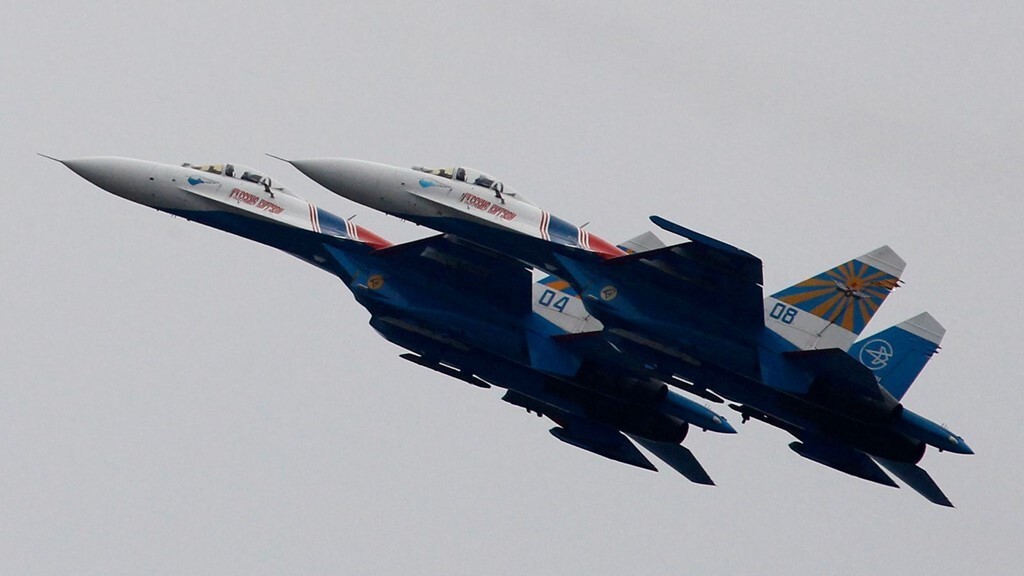 Two Su-27 fighter jets
Which aircraft were involved?
The American MQ-9 Reaper is a remotely piloted drone used for surveillance and reconnaissance, as well as attack missions.
Its crew is comprised of a pilot, sensor operator and ground intelligence co-ordinator, who together can fly the vehicle to more than 50,000ft.
It cay be equipped with missiles but US European command said the drone which crashed today was an intelligence aircraft.
The Russian Su-27 fighter jet is a Soviet-era invention originally built in 1982 to counter powerful US plane technology.
It is armed with a 30mm gun, and is capable of firing a range of missiles, rockets and bombs.
Versions of the Su-27 have reportedly been flown by both sides of the war in Ukraine.