Teachers to strike in England and Wales
Teachers will strike over pay in England and Wales on seven dates in February and March, the National Education Union (NEU) has announced.
National strikes are scheduled for 1 February, 15 and 16 March. There are several regional dates too.
The NEU is the UK's largest education union, and says the strike will affect 23,400 schools in England and Wales.
Education Secretary Gillian Keegan says she plans to meet union leaders later this week.
Head teachers are expected to take "all reasonable steps" to keep schools open for as many pupils as possible during a strike, according to Department for Education guidance.
Meanwhile, head teachers will not strike in England after a ballot by the NAHT union failed to meet the legally-required 50% turnout threshold.
The union says it is considering re-running the ballot because of alleged disruption caused by postal strikes.
NAHT members in Wales will take industrial action, however, after the ballot there met the required turnout.
When are NEU teachers striking?
Teacher strikes will happen both nationally and regionally, in schools as well as sixth-form colleges.
Action will take place on the following days:
1 February: All schools in England and Wales
14 February: All schools in Wales
28 February: North and north-west England, Yorkshire and Humber
1 March: East Midlands, West Midlands, and the NEU's eastern region
2 March: South-east and south-west England, and London
15 and 16 March: Two-day strike of all schools in England and Wales
The NEU says any individual school will only be affected on a maximum of four out of the seven dates.
Support staff in England and Wales also voted in favour of striking but in England they failed to meet the legal threshold so will not be taking part.
Most state school teachers in England and Wales had a 5% rise in 2022.
But the NEU says this rise actually equates to a pay cut, because of high inflation rates.
NEU joint general secretary Kevin Courtney says of the teachers who were balloted, 90% in England and 92% in Wales supported strike action.
"We really don't want to have any strikes, we want the government to listen and sit down and talk," he told BBC.
He says members are particularly concerned by the number of teachers leaving the profession.
'Terrible decision to have to make'
Matthew Tyers, who voted yes to strike action in the NEU ballot, has been a PE teacher for seven years at E-ACT Parkwood Academy in Sheffield.
He says he was "massively conflicted" about voting yes, as he teaches a Year 11 group who are preparing for their GCSEs.
"It is such a terrible decision to have to make, a heart-over-head sort of decision," he tells the BBC.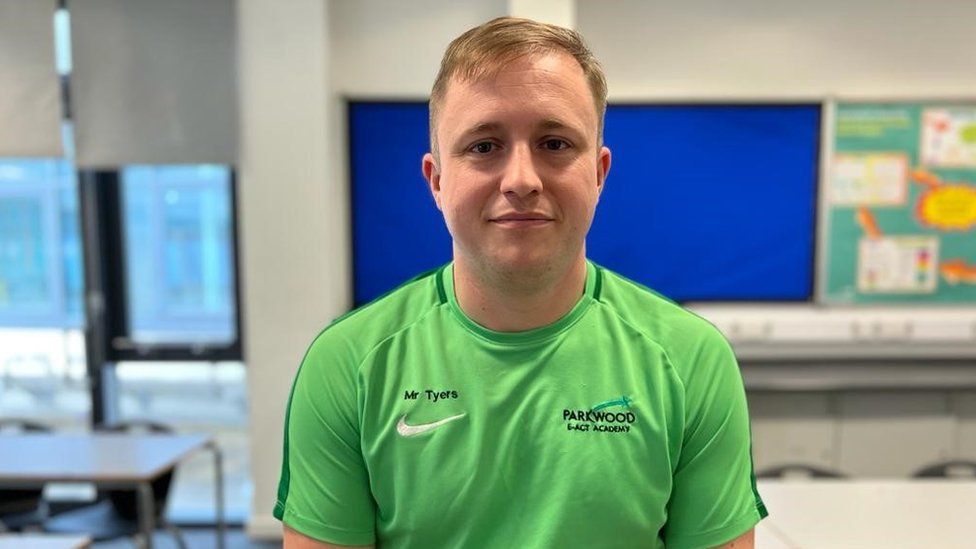 Mr Tyers recently had a baby with his partner and has noticed the rise in heating and food prices.
He says he hopes the government will now listen and offer a "fair and equitable pay rise" so that instead of coming to work "worrying about bills", teachers can focus on "improving students' lives".
The education secretary, Gillian Keegan, says the planned strike action is "deeply disappointing".
She says the government has already met the unions' request for an additional £2bn in school funding "which will take real-terms spending on schools to its highest level in history".
"Any strike action from one union will have a damaging impact on pupils' education and wellbeing, particularly following the disruption experienced over the past two years," she adds.
Birchfields Primary head teacher Samantha Offord, regional secretary for the NAHT union in Manchester, says teaching is in the worst crisis she has seen.
She says recruiting teachers and teaching assistants is becoming more difficult.
"I've appointed teaching assistants at interview and then when they found out what the pay is actually going to be, they have come back to me and said 'no, I can't work for that money,'" she adds.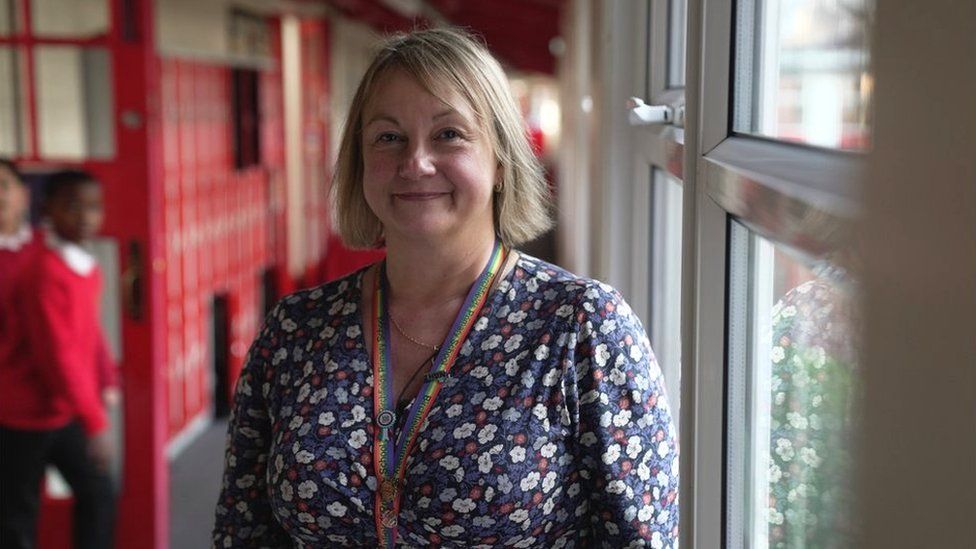 She told the BBC that this is the first time she has been aware of teachers really struggling, with some having to rearrange mortgages or sell their cars to make ends meet.
It is up to head teachers to decide whether or not to close a school on days affected by striking staff.
Ms Offord says her decision will depend on the number of staff available, as safety is a priority.
She will be consulting with both the union and the local authority over the coming days.
"Nobody wants to go on strike but if it continues as it's going, schools will be struggling to provide a satisfactory education – and none of us want to be in that position," she adds.
The NEU announcement comes days after members of the NASUWT union in England and Wales voted to strike – but it failed to meet the turnout threshold to take industrial action.
Teachers have already been striking in Scotland since before Christmas. On Monday, 16 days of rolling action began, with schools in two local authorities taking part each day.
In Northern Ireland, teachers from five unions are continuing to take action short of a strike.
Strikes have disrupted everything from train services to postal deliveries in recent months.
The business secretary has set out plans to enforce minimum service levels during strike action, for essential workers like teachers.
But this is not set to become law until later this year – provided it gets past opposition in the House of Lords – so will have no impact on the upcoming strikes.