Politics latest: Raab investigation widened as third complaint made; Truss and Johnson join forces in headache for Sunak
Another formal complaint is made against the deputy PM as the investigation into bullying allegations against him is widened; the former prime ministers join a Tory backbench rebellion against what is effectively a ban on new onshore windfarms.
Nicola Sturgeon says next election in Scotland will be 'de facto referendum'
SNP leader and Scottish First Minister Nicola Sturgeon has responded to the Supreme Court's decision that Holyrood cannot call a second independence referendum.
She says the next election in Scotland – the UK general election – will be a "de facto referendum" on independence.
A special party conference will be convened in the new year to establish a manifesto for the vote.
Ms Sturgeon claims "democracy is at stake".
Akash Paun, the leader of the devolution programme at the Institute for Government, told Sky News earlier that using a general election as a referendum is "just a piece of political rhetoric".
He added that an election's constitutional purpose is to choose members of the House of Commons.
"One political party claiming that it is a referendum on a particular issue does not change the constitutional fact of what a general election is," he said.
Ms Sturgeon made clear that there is no blame to be placed on the Supreme Court for their ruling – the aspects she dislikes in the settlement lie in the law as it exists.
She said: "The route we take must be lawful and democratic.
"For independence to be achieved, and as is clearer by the day, achieving independence is not just desirable, it is essential if Scotland is to escape the disaster of Brexit.
"The damage of policies… we did not vote for and the low growth, high inequality economy that is holding us back."
She added: " What today's ruling tells us, however, is that the Scotland Act does not in fact uphold that long-held understanding of the basis of the relationships that constitute the UK.
"It shatters that understanding completely.
"Let us be blunt, a so-called partnership in which one partner is denied the right to choose a different future, or even to ask itself question cannot be described in any way as voluntary or even a partnership at all.
"So this ruling confirms that the notion of the UK, a voluntary partnership of nations, if it ever was a reality, is no longer a reality, and that it exposes a situation that is quite simply unsustainable."
Ms Sturgeon says she stands ready to make an agreement with the prime minister to allow for a new referendum.
But she says she will not go "cap in hand" – as she expects the UK government to continue in its current position.
Key points
Third formal complaint made against Dominic Raab  
Boris Johnson and Liz Truss join rebellion against onshore wind ban  
Rob Powell: A steadier political pace is returning to Westminster, but there's still room for rebellion  
Joe Pike: Unite cuts ties with company due to criminality concerns  
PM: Nurses' pay claim 'obviously unaffordable' 
Sir Keir Starmer says they have been 'driven' to strike action by government 
Number 10 insists it supports universities after criticism of potential restrictions on number of foreign students 
Chancellor tells Beth Rigby he regrets mini-budget turbulence, but doesn't think it has caused long-term damage 
Third formal complaint made against Raab
Rishi Sunak has asked the lawyer investigating bullying allegations against Dominic Raab to look into a further formal complaint made against the deputy prime minister, Downing Street has confirmed.
The formal complaint relates to Mr Raab's time as Brexit secretary from July to November 2018, when Theresa May was prime minister.
"I can confirm that the prime minister has now asked the investigator to add a further formal complaint relating to conduct at the Department for Exiting the European Union and to establish the facts in line with the existing terms of reference," the PM's spokeswoman said.
The complaint was received on 23 November, she added, confirming that Mr Sunak retains confidence in Mr Raab.
"There's now an independent investigation that's ongoing," the spokeswoman said.
"It's led by someone with extensive experience in this area. We're not going to pre-empt or pre-judge that process."
PM criticised for reappointing controversial minister
Prime Minister Rishi Sunak has been criticised for reappointing a controversial minister a month after sacking him.
Dominic Johnson is Jacob Rees-Mogg's former business partner and a major Conservative Party donor.
He has returned as a minister for international trade.
First appointed as investment minister by Liz Truss in October, he was handed a life peerage to enable him to carry out the role, becoming Lord Johnson of Lainston.
But Mr Sunak then took over as PM and dismissed Lord Johnson, who had only spent 26 days in the post.
The Liberal Democrats have called for Lord Johnson to publish his register of interests, something he did not do during his first ministerial stint.
Lib Dem frontbencher for international trade, Lord Purvis of Tweed, said: "Clearly this is a matter of public concern and interest.
"Every minister has a duty to the people of this country to be open, transparent and accountable – Lord Johnson has failed in this regard yet again.
"Trust in politicians is already at an all-time low. Every incoming minister with the new prime minister must be clear that they have no conflicts of interest, before they represent the country abroad or in the Houses of Parliament."
Labour's shadow attorney general and former shadow international trade secretary Emily Thornberry tweeted: "Surely this isn't true.
"Dominic Johnson has now been reappointed by Rishi Sunak as a trade minister?
"The same Dominic Johnson who was sacked from the role a month ago, and then told British farmers they should convert their farms into offices? Please tell me this is a joke."
She was referring to a Politico report which said Lord Johnson had argued that agricultural businesses should be helped to "transition their buildings" into "offices or whatever it is".
Starmer: 'If the government is tired of governing, they should get out of the way'
Labour leader Sir Keir Starmer has also been speaking about the nursing strike this afternoon.
He said: "The nurses have been driven to this by the government, and that's a badge of shame for the government.
"They've never taken strike action before. For patients, this is going to be devastating news."
He added: "It seems the health secretary's not even prepared to get around the table to continue negotiations to avoid the strike.
"And frankly, if the government is that tired of governing, then they should get out of the way and allow a different government to come in and deal with the underlying questions like the lack of staffing."
When asked if he would support the nurses' pay demands, he said: "Look, it is about pay, but it is also about staffing because talk to anybody in the NHS – my wife works in the NHS – and they will tell you they're under so much strain when it comes to staffing.
"And that's why our plan to use money by getting rid of the non-dom (tax) status and using that to train up 15,000 new doctors is a very important part of the discussions, because the NHS needs to know the cavalry are coming.
"But so far as the pay is concerned, what we would do is get round the table and resolve the issue.
"You would never have a Labour Party health secretary saying: I'm not going to get round the table to continue discussions. And the proof is there.
"When Labour were in power, we didn't have strikes of nurses and actually we had fair pay for nurses.
"So the difference between what Labour would do, what this government is doing could not be starker."
Nurses' pay claim 'obviously unaffordable'. prime minister says
Prime Minister Rishi Sunak is in Darlington and has been speaking about the upcoming nursing strike.
He said: "I've enormous respect and gratitude to our nurses, as everyone does, for the incredible job they do.
"I know things are difficult right now for everyone because of what's happening with inflation.
"That's why our plans that we outlined last week will get a grip on inflation and bring it down – that's really important.
"And in the meantime, what the unions are asking for I think is a 19% pay rise, and I think most people watching will recognise that's obviously unaffordable.
"That's why I'm pleased the health secretary is sitting down and talking to the union and hopefully we can find a way through this."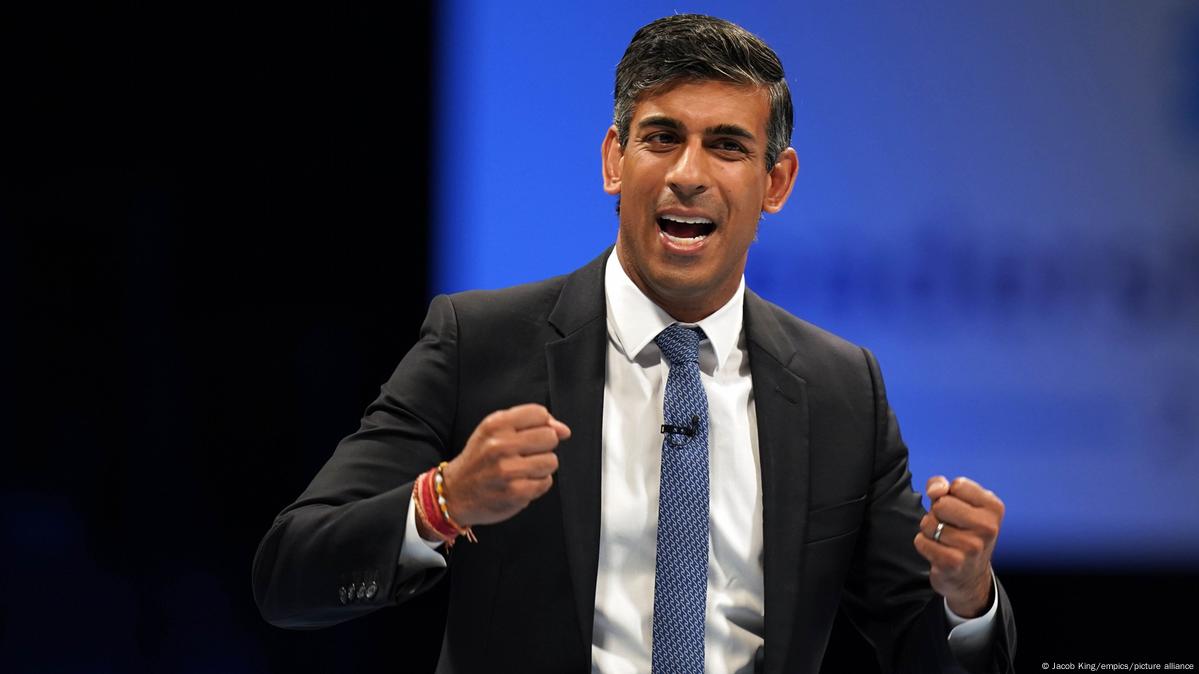 Members of the Royal College of Nursing (RCN) will take industrial action on 15 and 20 December across England, Wales, and Northern Ireland.
In Scotland, industrial action is on hold while talks continue.
The union wants its members to get a pay rise of at least 17%, adding that years of low pay is "pushing nursing staff out of the profession and putting patient care at risk".
Number 10 insists it supports universities after criticism of potential restrictions on number of foreign students
Downing Street has said it supports universities, after criticism of a potential plan to cut the number of foreign students.
A Number 10 spokesperson told reporters: "Of course we support our universities.
"They're some of the very best in the world.
"And of course (we) will always act in the best interest of the UK."
According to reports, the number of international students taking "low quality" degrees could be limited as a way to bring down net migration.
The spokesperson added: "We're looking at the issue of student dependants and the quality of degrees, and we're doing that following the (migration) figures released yesterday."
The official declined to "pre-empt" any policy or to define what constitutes a "low-quality" degree.