Politics latest: Era of 'low pay and cheap labour' is over, Starmer to tell business leaders; 'absurd' MPs' expenses ruling draws criticism
Sir Keir Starmer is set to address the Confederation of British Industry this morning, where he will tell bosses to use the workforce already present in the UK.
Key points
Starmer to warn business that the 'days of low pay and cheap labour must end'
 
MoJ responds to latest allegation about Raab's behaviour 
 
MPs debate autumn statement: Former minister says people should be 'switching off' radiators   | Tory MP worried 'raising taxes will stifle productivity'  View post | Tory MP takes aim at pensions triple lock  
Live updates by Tim Baker
Cabinet arriving
It's Tuesday, which means the cabinet is meeting in Downing Street this morning.
Ministers, including Justice Secretary Dominic Raab and Home Secretary Suella Braverman, are among those to have already arrived.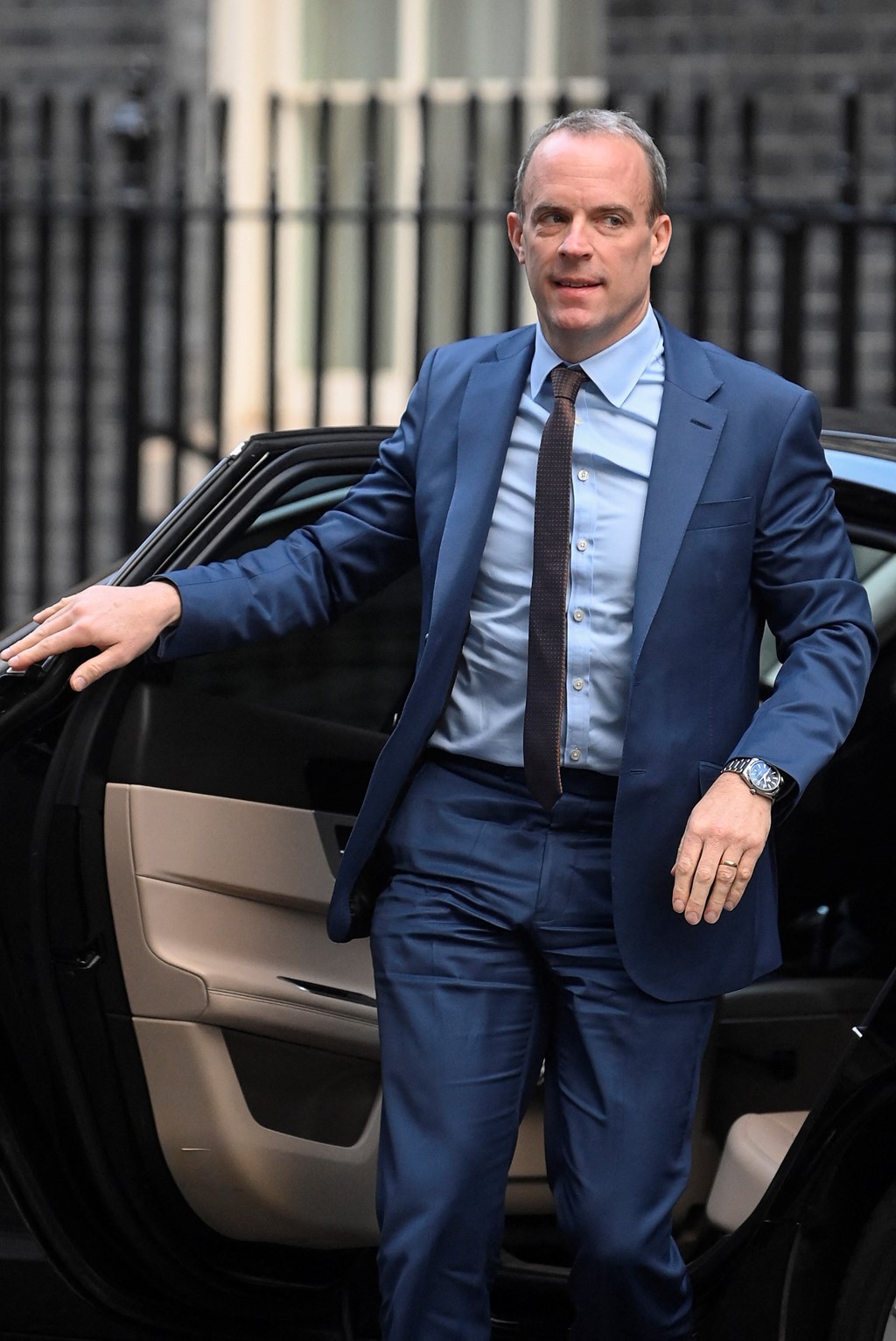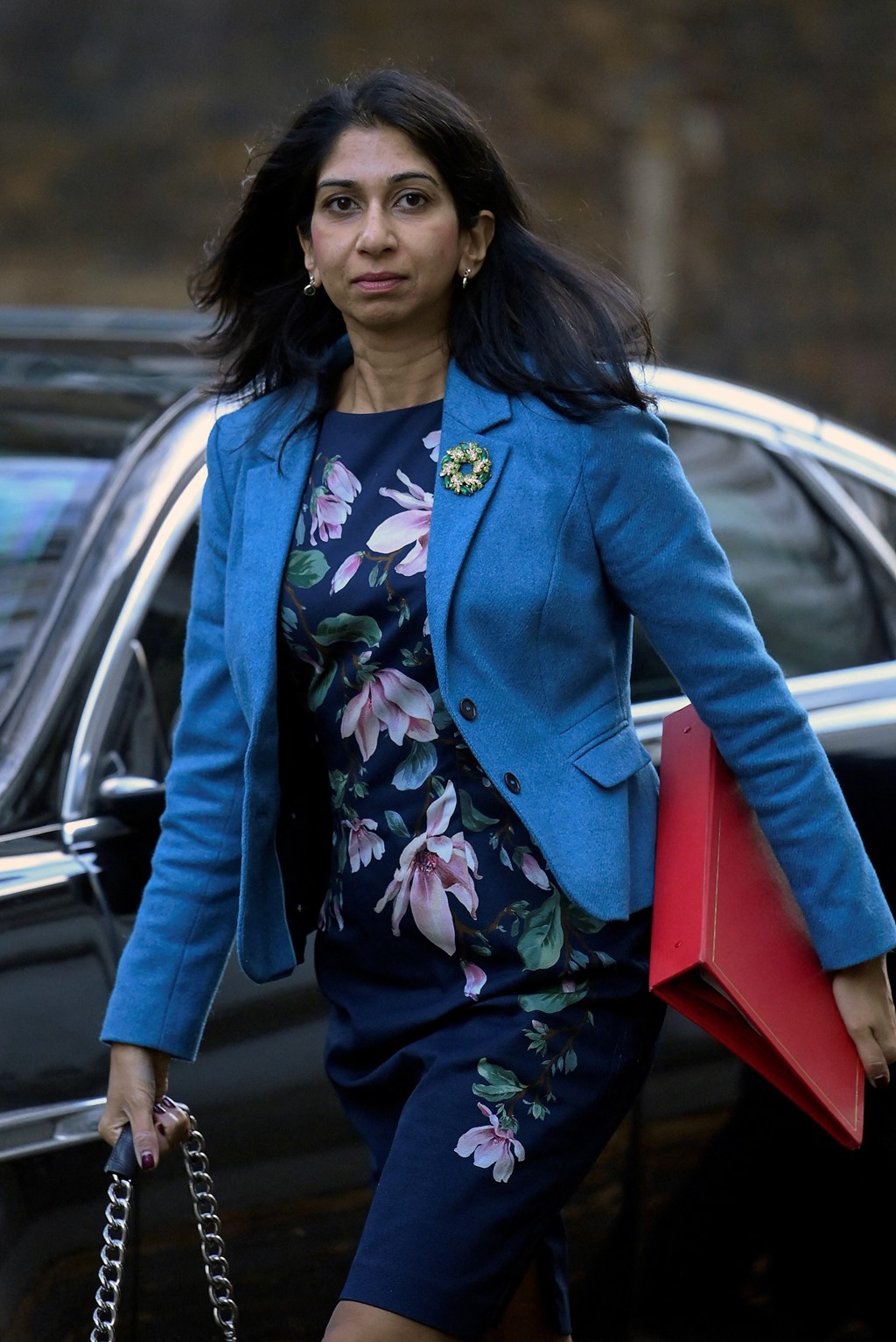 Remains of wall dating back 700 years found under Westminster
Archaeologists have discovered the remains of a 700-year-old stone wall beneath the Palace of Westminster.
Experts believe the structure to be the original Thames River wall, which ran under the Houses of Parliament.
The remains were unearthed during work to help restore the crumbling building, which is being assessed as part of a multibillion-pound restoration scheme.
It comes after medieval timber structures, also thought to be part of a river defence system, were discovered during an excavation of Black Rod's Garden in 2015.
Previous ground investigations over the past few decades have uncovered an array of historical artefacts, including a centuries-old sword and buried fragments of King Henry III's high table.
The latest discovery came during a borehole investigation in Chancellor's Court, near the House of Lords.
Over the summer and early autumn, specialists spent 4,850 hours examining 160 rooms and drilling boreholes up to 70 metres deep to assess ground conditions around the palace.
Immigration 'cannot be the sole means' to fix worker shortage – Labour
The shadow business secretary has said that immigration "cannot be the sole means" to fill vacancies in the jobs market.
Jonathan Reynolds was speaking to Sky News ahead of Sir Keir Starmer's speech at the Confederation of British Industry annual conference this morning.
The opposition frontbencher told Kay Burley: "Immigration to the UK stands at over 200,000 people a year. We should be proud of people wanting to come to this country and do that.
"But it cannot be the sole means by which we meet those vacancies.
"We want to see, for instance, more people who are currently not able to work, because they're not very well addressed by, for instance, our plan to abolish the non-dom rule and expand the NHS workforce, which is what the NHS needs."
Mr Reynolds declined to say to what level Labour would limit immigration.
He said: "I don't think it's useful to set an arbitrary target."
Government borrowing for October jumps year-on-year – but was below forecasts
The government borrowed £13.5bn in October, according to the Office for National Statistics.
This was £4.4bn higher than the number in October 2021 – but was below the £21bn economists were expecting.
Chancellor Jeremy Hunt said: "It is right that the government increased borrowing to support millions of business and families throughout the pandemic and the aftershocks of Putin's illegal invasion of Ukraine.
"But to tackle inflation and ensure the economic stability needed for long-term growth, it is vital that we put the public finances back on a more sustainable path.
"There is no easy path to balancing the nation's books but we have taken the necessary decisions to get debt falling while actively taking steps to protect jobs, public services and the most vulnerable."
Public sector spending grew to £91.2bn last month, with central government spending up by £6.5bn to £76.8bn.
According to the ONS, around £3bn of this was spent on the energy support scheme.
Meanwhile, the public sector brought in £77.6bn in October – mostly through tax.
The OBR estimates the cost of servicing government debt will double to over £120m next year and make public finances "more vulnerable to future shocks".
MPs: We won't claim Christmas parties on expenses
Earlier we reported on how the guidelines for MP advised they could claim the money to pay for food and decorations for Christmas parties on expenses.
You can read more in the 6.52am post.
But MPs are saying they will not do so – and that no one asked to be able to do so.
Labour MP Jess Phillips tweeted: "Just want to say no one asked for this, no one I know will use it.
"The guidance wasn't made by MPs and yet we will be pilloried for it.
"I think it's really irresponsible to issue this guidance as if MPs have been clamouring for it when I've literally never heard anyone do that."
Her post was retweeted by Tory MP and Foreign Secretary James Cleverly.
Another Labour MP, Chris Bryant, said: "I don't know of a single MP who asked for this or intends to use it. It is totally inappropriate and I shall certainly not be taking it up."
SNP MP Stewart McDonald said: "An absurd ruling from IPSA.
"In all the times I've taken my staff team out it never once crossed my mind that it should be expensed.
"I couldn't do the job without my team behind me.
"They work hard all year round, and it's a pleasure to thank them at Christmas.
"IPSA should reverse."
He added: "And as other MPs have said, I haven't heard of a single colleague asking for this change. Universally unwelcome."
'Anyone is entitled' to pay for private healthcare – Tory MP and GP
A Conservative MP, who is also a doctor, has defended the idea of the prime minister paying for private healthcare.
It comes following reports – you can read more in the 6.54am post – that Rishi Sunak pays for private, same-day GP appointments.
Liam Fox, who is a doctor and an MP, told Sky News: "Anyone is entitled to do that.
"This is a free country and it cannot be that we tell some people that they cannot do that.
"The government is judged by what it's doing for the NHS, and the NHS is getting a lot of extra money.
"We're trying to deal with those problems of capacity in the NHS and the fact that the NHS is suffering from a huge number of job vacancies at the present time."
Mr Fox added that "Every time someone [uses private healthcare], it's less strain on the NHS.
"I mean, if you do want to get rid of private health care, you'll get an even bigger strain on the NHS."
Reopening Brexit debate is 'very last thing we need' – Conservative MP
A Conservative MP has said that reopening the debate on Brexit "is the very last thing that we need at the present time".
Liam Fox was speaking after Rishi Sunak denied he was pursuing a closer relationship with the EU in order to ease trade friction.
Speaking to Sky News, he said: "I think politically re-opening the debate on Brexit is the very last thing that we need at the present time.
"And this talk about a Swiss relationship – for the Swiss, they have to pay into the European budget, they have to accept free movement of people and they have to accept European laws over which they've got no control.
"I don't see that as being in line in any way, shape or form with the spirit of our referendum or our exit from the European Union.
"I think it's a political non-starter.
"It's a waste of everybody's energy and we should just get on with the job in hand."
Speaking about migration and the workforce, Mr Fox said the point of Brexit "wasn't to stop immigration, it was to give us control of immigration".
He added: "I think that there are areas of the economy where we need more skilled people more quickly.
"But I think that we should use those freedoms of Brexit to try to achieve that."
Reports Rishi Sunak is registered with private GP practice
Rishi Sunak is registered with a private GP practice, according to The Guardian.
The paper claims that Mr Sunak has a membership for a facility which charges £250 for a 30-minute consultation.
Evening, weekend, and home appointments are all reportedly available.
Mr Sunak has previously refused to answer questions about whether he pays for healthcare.
Downing Street has declined to comment on the reports.
Speaking at the Confederation of British Industry annual conference last night, Mr Sunak said: "I grew up in an NHS family. It's in my blood.
"And as your prime minister, I will always protect an NHS free at the point of use."
MPs can claim Christmas parties on expenses for first time
MPs can put the cost of food and drink at their staff Christmas parties on expenses for the first time.
It means taxpayers will pay for the festivities – but alcohol cannot be included in the "hospitality" claim, according to guidance from the Independent Parliamentary Standards Authority (IPSA).
The advice from the expenses watchdog came in response to frequently asked questions on how MPs and their staff can celebrate Christmas.
It said "MPs can claim the costs of food and refreshments" for an festive party in their parliamentary or constituency offices.
Lights, tinsel, and a tree can also be expensed because "festive decorations" are covered by the guidance.
However, MPs have been told to be mindful of the cost of living crisis and any claims "should represent value for money, especially in the current economic climate".
The move has been criticised by some, with the TaxPayers' Alliance saying that MPs "already get a plum deal without taxpayer-funded office jollies".
Starmer to warn business that the 'days of low pay and cheap labour must end'
Sir Keir Starmer is to warn business leaders that the "days of low pay and cheap labour must end".
The Labour leader will address the Confederation of British Industry annual conference in Birmingham – the day after Prime Minister Rishi Sunak.
The CBI has called on the government to allow increased migration in order to stimulate growth.
But Sir Keir is set to reject this call, as Mr Sunak did.
The opposition leader will tell the conference they must end Britain's "immigration dependency".
He will lay out a vision to "start investing more in training up workers who are already here".
But Sir Keir is set to say he will remain "pragmatic" about skilled workers coming to the UK.
"We will expect you to bring forward a clear plan for higher skills and more training, for better pay and conditions, for investment in new technology," he is expected to say.
"But our common goal must be to help the British economy off its immigration dependency. To start investing more in training up workers who are already here.
"Migration is part of our national story – always has been, always will be. And the Labour Party will never diminish the contribution it makes to the economy, to public services, to your businesses and our communities.
"But let me tell you – the days when low pay and cheap labour are part of the British way on growth must end."