More councils drop holiday food voucher schemes for Christmas
More than 20 councils in England are not offering food vouchers to children over the Christmas holidays.
BBC analysis has found the number of councils no longer offering vouchers has continued to grow since August – with 21 having now scrapped the scheme.
The Food Foundation charity said it was "vitally important" all eligible children received holiday support.
But the Local Government Association said some councils could not afford to continue offering the vouchers.
Zoe McIntyre, school project manager at the Food Foundation, which campaigns on food policy, said the fact some had dropped such schemes was creating "a postcode lottery on who is receiving additional support and who isn't".
Families needed extra help to cope with soaring food and fuel costs when children were not in school, she said.
What help is available?
Families with children on free school meals have been offered supermarket vouchers during the school holiday since footballer Marcus Rashford's successful campaign during the pandemic.
In England, 1.9 million children are eligible for free school meals.
Initially, the vouchers were funded directly by the government
However, in 2021, this was replaced by the Household Support Fund (HSF) – a grant given to councils to spend on helping vulnerable families.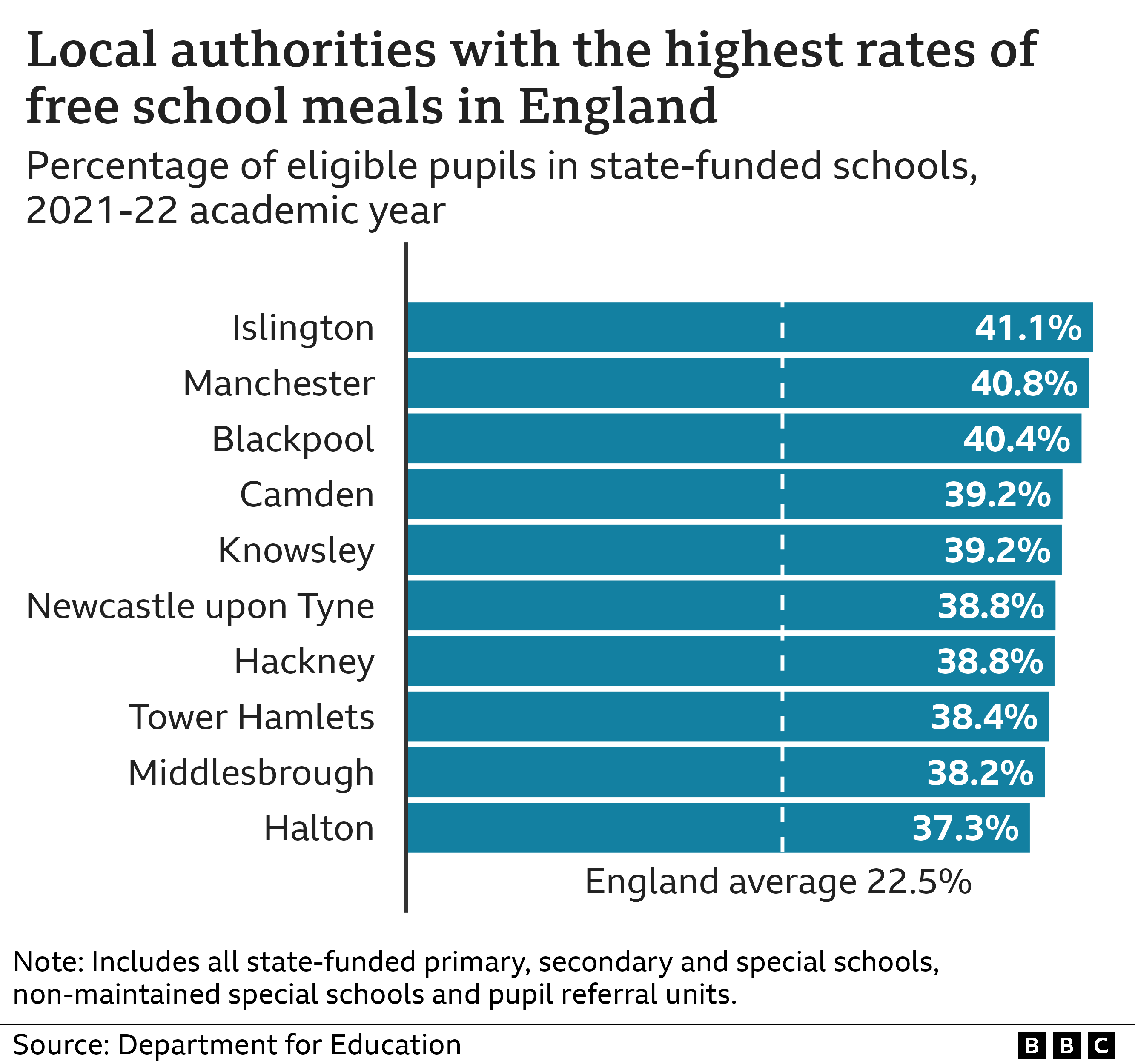 Most authorities initially chose to carry on voucher schemes for children.
In the same year, the government's Holiday Activity and Food (HAF) scheme began, providing funding to councils to provide free holiday provision for children on free school meals including food and activities.
The BBC asked councils in England if they were continuing the scheme over the Christmas school holidays. Of the 125 councils that came back:
94 are offering vouchers
10 have opted to offer a cash payment instead of vouchers
A further 21 have opted to provide support in other ways
Earlier this year, the BBC reported how local authorities had begun to drop voucher schemes during the summer holidays.
The Local Government Association (LGA) said councils were not being given enough money from the government to run schemes in areas where a high proportion of children received free school meals.
The vice-chair of its resource board, Councillor Richard Wenham, said that, even though the HSF scheme was topped up every six months, some councils had used most of it after three.
"In some cases they [councils] had already diverted funding from other budgets to ensure they could continue to guarantee getting support out to those in need," he said.
"While the Household Support Fund (HSF) provides crucial support to many, it cannot on its own address underlying cost-of-living pressures."
The Department for Work and Pensions said the ringfencing was removed in September.
All councils are providing the HAF scheme, which some have chosen to bolster with funding from other grants and budgets such as the HSF.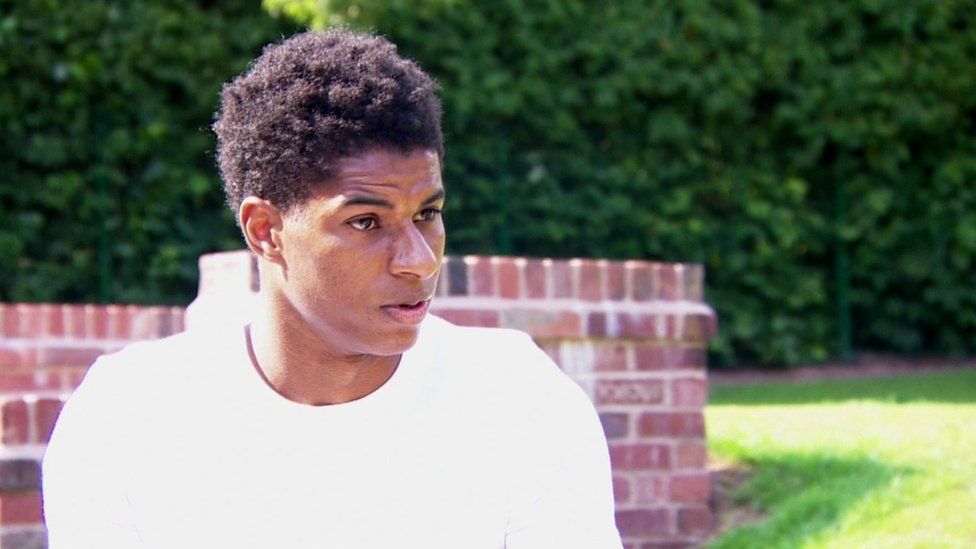 One such council is Blackburn with Darwen, which provides 3,000 places on its activities and food scheme through partners such as Blackburn Rovers Community Trust and the children and families charity Spring North.
This year, attendees will take part in gymnastics sessions, have a go at arts and crafts and see a pantomime, all with hot food provided.
Gemma, who lives in the town, has one child attending.
"It's very important, because with the low income that I'm on, I wouldn't be able to afford things like this for my child," she said.
When Blackburn with Darwen council stopped providing the free school meal vouchers, Gemma was initially worried about how her family would cope.
Although she said the HAF scheme proved a good solution for them, she believes the ideal scheme would maintain the free school meal vouchers as a back-up.
"Some parents have anxiety about who they leave their children with," she said.
"Children have anxieties about being around adults. Something does need to be in place for children who don't participate in this."
'Only do so much'
Councillor Julie Gunn, who oversees children's services at Blackburn with Darwen Borough Council, said they focused on funding their HAF scheme rather than vouchers to provide "wrap-around and enriching" support.
However, she believes more children should be eligible for free school meals and therefore for HAF support, stating that the current threshold is "incredibly low".
Alysia Moorhouse, head of operations at Spring North, also says the funding available to provide support over the holidays is limited.
"With a finite amount of funding you can only do so much," said Ms Moorhouse.
Even in areas where food vouchers are being offered, some will only be provided in January 2023.
Cornwall Council is offering an £80 payment to families on free school meals over Christmas, but it is expected to be delayed until the New Year.
Other councils such as Derbyshire are intentionally waiting to provide vouchers due to data suggesting income is at its lowest in January.
On Thursday, the Department for Education confirmed it had allocated £200m to fund the Holiday Activities and Food Programme throughout 2023.
A Department for Work and Pensions spokesman said more than £1.2bn had been provided by the HSF since its introduction last year, with a further £842m of funding pledged from April 2023.
The spokesman said: "We recognise the pressures of rising living costs, which is why we are providing wider government support including £1,200 in direct payments already issued to millions of low-income households this year.
"Alongside this, we're helping households with £400 towards their energy bills and our Energy Price Guarantee will save the typical household another £900 this winter."