Hazrat Wali: Teenager found guilty of killing Afghan refugee
A teenager who fatally stabbed an 18-year-old Afghan refugee in a south-west London park has been found guilty of manslaughter.
Hazrat Wali was attacked in Craneford Way Playing Fields, Twickenham, on 12 October 2021.
The Old Bailey heard he was stabbed following a row about a girl.
The 17-year-old defendant, who was cleared of murder, had appeared in court on the morning of the killing having admitted another knife crime.
Mr Wali had been sitting in the park with a female friend when they were approached by a group of six teenagers including the teenager, the jury heard.
After one of the girls in the group said the pair "looked nice together", the defendant began to swear at him and the two started to push each other.
The 17-year-old then stabbed Mr Wali in the right side of his body with a 20cm (8in) long knife which had "zig-zag indentations" on the blade, the court was told.
Mr Wali was heard to say "why did you stab me?", before he collapsed. He was pronounced dead at the scene.
During the trial the defendant claimed he had acted out of self-defence after he became "scared" when Mr Wali used his mobile phone to call a friend for "back up".
However, the jury heard the 17-year-old had a history of violence and carrying knives.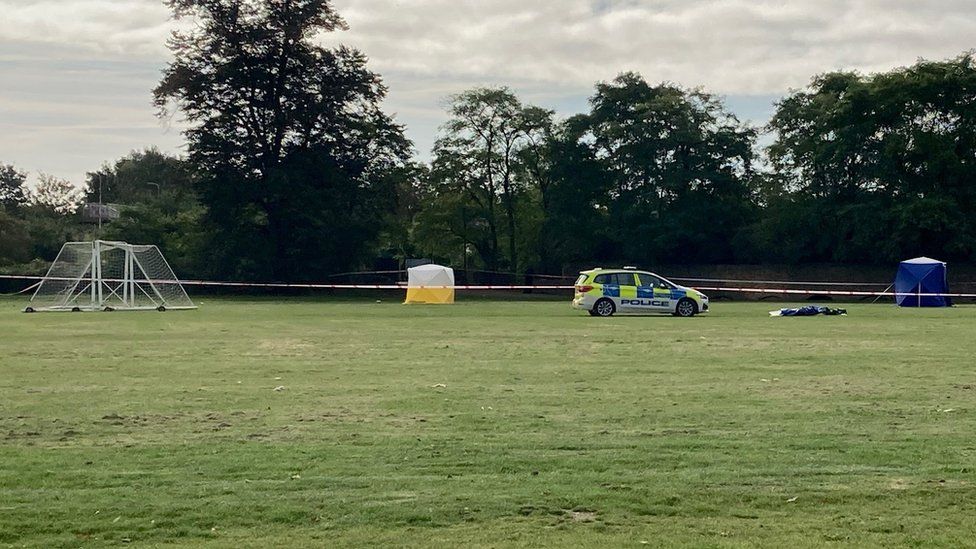 On the same day he attacked Mr Wali, he had been sentenced to a Youth Rehabilitation Order at Wimbledon Magistrates' Court having admitted possession of a knife at a shopping centre in August 2021.
Shortly after leaving court that day, he "squared up" to a security guard at a college which he was banned from, while after stabbing Mr Wali he attacked a worker at a branch of McDonald's in Clapham, the Old Bailey heard.
The trial was also told the defendant was involved in two violent incidents while on remand at Feltham Young Offenders Institute, shortly before his trial.
On 12 November 2021 he boasted in a telephone call of "stamping up" a fellow inmate who had to be sent to hospital, and on 26 December 2021 he admitted punching another inmate in the back of head.
Mr Wali had fled Afghanistan with his twin brother aged just 12 before reaching Vienna where he claimed asylum as an unaccompanied child.
The victim's family said he had travelled to London to follow his dream of becoming a cricketer.
The 17-year-old defendant, who cannot be named for legal reasons, will be sentenced on 10 March.