Eid al-Fitr: How Muslims celebrate the end of Ramadan
Muslims around the world will be celebrating Eid – the festival that marks the end of Ramadan – over the coming days.
For many, but not all, the sighting of a crescent moon above Saudi Arabia marks the close of the Islamic holy month and the start of Eid-al-Fitr.
The name means "festival of the breaking of the fast" and the dates vary each year according to the lunar calendar.
Some will start their celebrations slightly later than others depending on where they are – following the moon cycles in their local skies or nearest Muslim country.
Traditionally, it's a time to gather with family and friends, wish them "Eid Mubarak" – Blessed Eid – and share meals, exchange gifts and engage in charitable acts.
"On Eid, I wake up early and put on my best clothes, I feel excited to go to the mosque and join the Eid prayer with my community," says Illias Gelle.
"After the prayer, we exchange hugs and greetings and give each other gifts.
"It's also a time where I look back and feel proud of myself for becoming a better person."
Eid is important because it follows Ramadan – the month of fasting when Muslims refrain from eating, drinking, smoking and engaging in any sexual activity during daylight hours.
The month is also seen as a time for reflection, to purify the soul, practise self-discipline, and demonstrate devotion to Allah.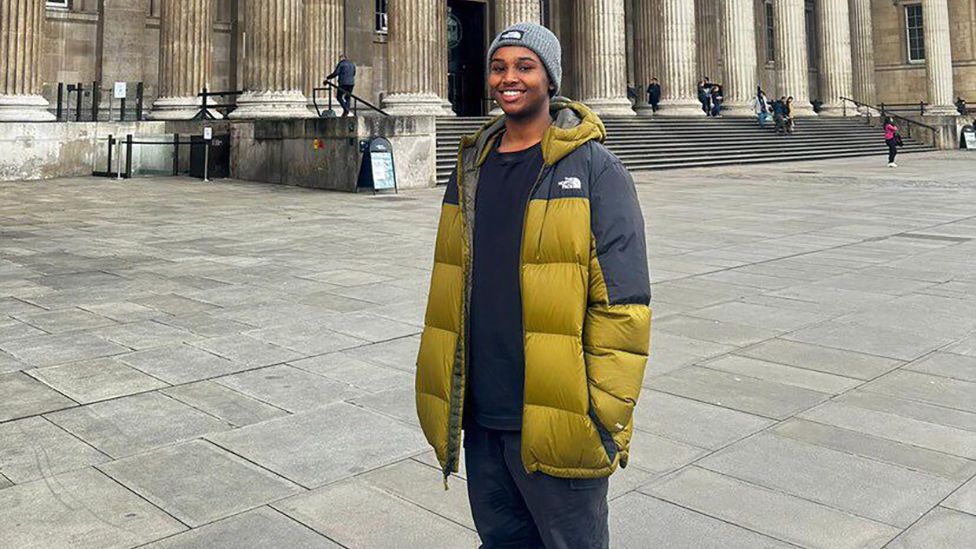 Illias, a student at the University of Greenwich, tells BBC Newsbeat he sees the physical sacrifices of Ramadan as an opportunity for spiritual growth.
"It's a time to become much closer to God, it's a time to come a better person, it's a time to drop bad habits," he says.
"I try to do many good deeds."
It's a view shared by Sabah Ahmedi, who's also known as The Young Imam on social media.
He says Ramadan is "a time for us to become righteous, it is a month for you to nail in on your good deeds and work on them, but it is hard to maintain them all year".
"When Ramadan comes around I put everything aside and for one month I dedicate everything to Islam."
'Amazing food'
But it can also be a challenging time.
"I'm kind of getting less sleep, I'll skip breakfast, I won't go to the gym because I don't have much energy," says Illias.
"I become less productive because I'm a lot more tired."
But the sacrifices during Ramadan are one of the things that makes Eid feel even more rewarding for Illias.
"My mum makes special festive dishes and all my relatives get together to celebrate the day," he says.
"The best part of the day is definitely the food, it's amazing."
Eid is also about continuing some of the virtues practised during Ramadan.
Foysal Miah, a 21-year-old call centre worker tells Newsbeat: "I don't really spend much time with family but in Ramadan I gather with family for Iftar and have food together."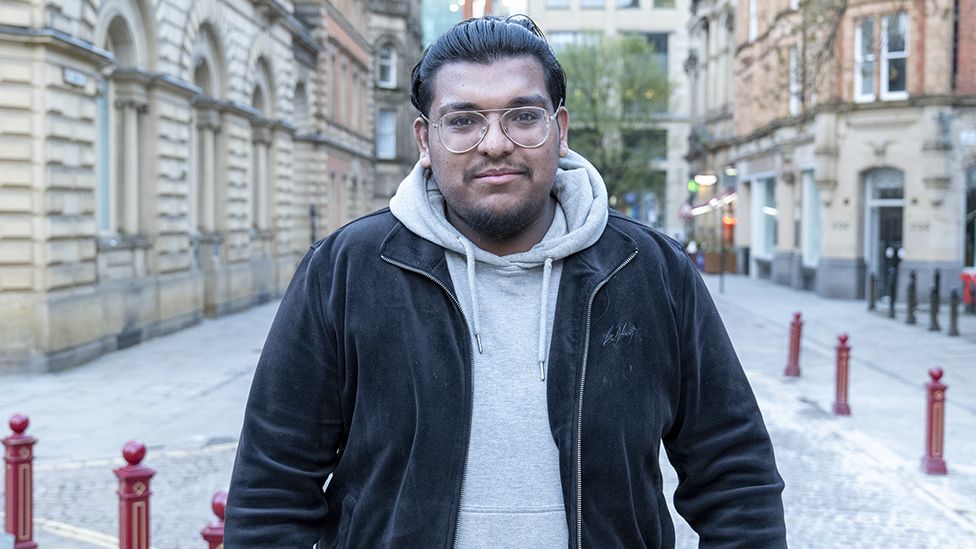 Iftar is the daily breaking of the fast during Ramadan, when Muslim communities around the world come together to pray together, and engage in acts of charity and service.
Foysal, who's from Bangladesh, says: "One of the main things is I try to send money back home, trying to give help to the less fortunate."
Foysal is talking about Sadaqah – voluntary acts of giving during Ramadan to demonstrate their generosity and compassion towards others.
Muslims believe it's an important way to earn Allah's blessings.
Giving is also part of Eid – it's tradition to make a donation before the special prayers held on the day.
"I appreciate the opportunity that Eid provides for me to help others by giving to charity at the mosque on Eid day and helping those in need," says Foysal.
But Foysal, like Illias, says that one of his favourites parts of Eid is the chance to spend more time with loved ones.
"It's an amazing time, you pray in the morning at the mosque. I see a lot of my friends and it's quite relaxing," he says.
"You come home and you've got a whole feast in the living room.
"It's a chance for me to wear traditional clothes, enjoy traditional foods, and participate in traditional festivities with my family.
"On Eid, my mum makes food for my neighbours and they always love it."
Illias says: "You celebrate all the hard work you put in during Ramadan, it's a big celebration and it's usually with family."